Is the Canadian Passport More Powerful than UK Passport
---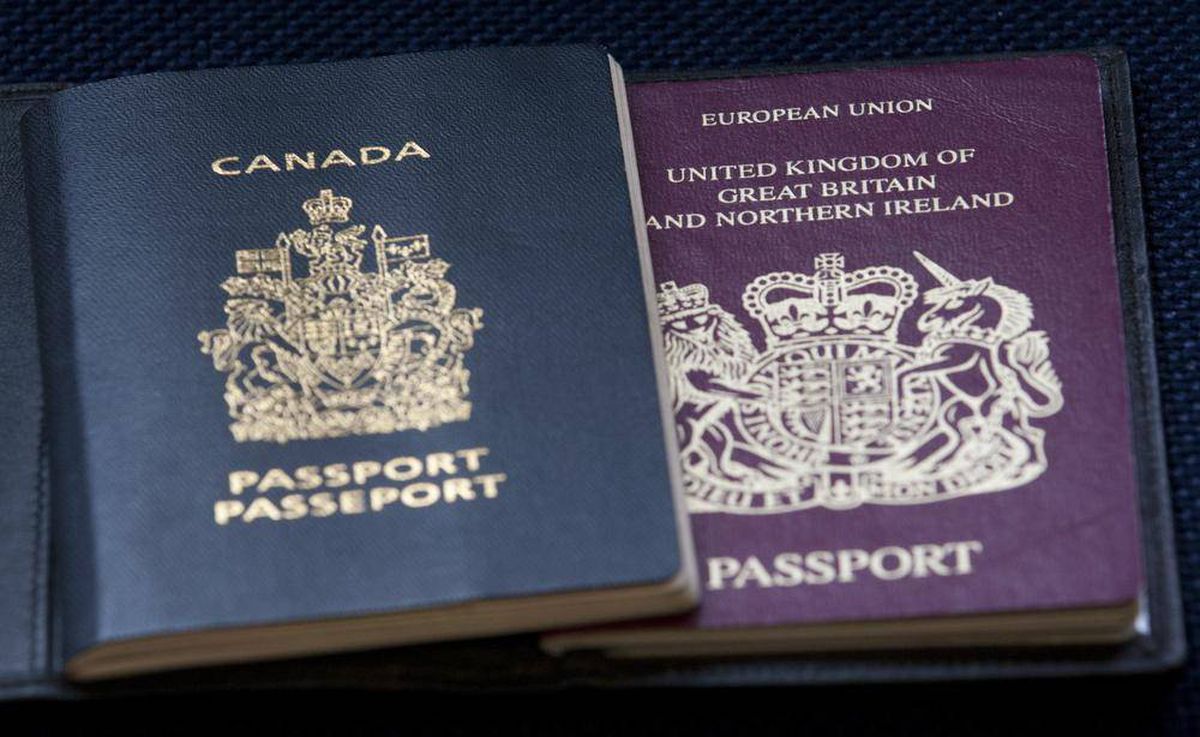 Canada and UK are two lucrative destinations for people who are planning immigration. Before investing their efforts in migration to one of these countries, they evaluate the pros and cons of calling one of these their second home.
Here is everything you need to know about the citizenship of these two countries.
Passport Strength
UK passport is considered stronger than that of Canada. Globally, it stands in 3rd position with 112 visa-free countries available. UK citizens can travel to 87% of the world without obtaining a visa or with a visa-on-arrival facility.
Canada is just behind the UK on passport rank at 4t position. Its citizens can travel to 111 countries without worrying about visas. This amounts to 86% of the whole world.
Although you get a higher mobility score for a UK passport than a Canadian one, you should also look at other factors like the cost of living in two countries, life standard, and taxes to reach the immigration decision.
Ease of Getting a Passport
As mentioned earlier, both countries are considered lucrative among emigrating people. Consequently, their immigration processes are tough and lengthy. The most common method of immigration to these countries is based on skills and occupation. Or you can meet the investment criteria and threshold to enter and lawfully reside, completing the residency requirement for the subsequent naturalization process.
Also you need to pass Canadian citizenship or the Life in the UK Test to become a citizen.
Cost of Living
The UK allows you higher mobility with 112 visa-free countries with its passport. But it might not be the friendliest for your pocket. The UK presents a higher cost of living than Canada. The cost of living for a single person in Canada is CA$1,224 or £749. On the other hand, an individual will have to spend CA$1,470 or £900 to sustain the same quality of life in the UK.
Note that the inflation rate in the UK stands around 10%. This inflation rate is higher than what prevails in Canada – a little more than 6%.
Standard of Living
Both countries offer universal healthcare to their citizens for basic medical treatments. The education system, in both countries, consists of the private and public sectors with the public sector offering free education.
Job prospects are considered better in Canada for permanent residents and citizens.
Taxes
Canadians pay marginally higher taxes on their income than Brits. This difference in tax rates combined with the difference in their salaries and you get a higher take-home pay in Canada than in the UK. If we also factor in the difference in the cost of living in these two countries, we get that Canadians are far more financially stable than Brits.
Take Away
If traveling is your only concern for your second passport, the UK allows a marginally stronger passport than Canada. But you may want more than just a passport from your citizenship. If your goal is to immigrate to a new country, you should consider other factors such as cost of living, quality of life, and job prospects before making the move.
According to the factors mentioned above, Canada appears far better than the UK for people looking for a second nationality.
RELATED POSTS