How Much Do I Need to Invest to Get a UK Citizenship?
---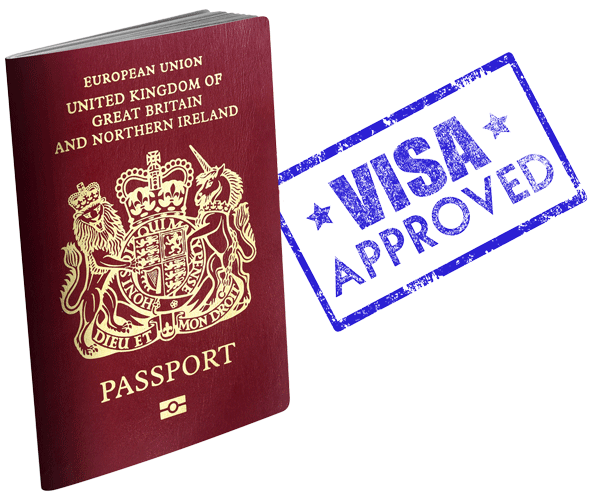 The United Kingdom has been a world superpower for a long time now. This is because of the opportunities Britain provides to the people of the world.
The most fascinating information about the UK system is that; you can be a citizen if you are willing to invest money in the UK. We will mainly be focusing on the amount to be invested and the rules related to it.
It is common knowledge that since 1994 the UK has been providing citizenships to the investors and innovators willing to invest in the UK to start a business. In addition to this, the investor also is eligible for UK citizenship after completing certain steps with time. Here are some important things you need to know about the types of investments the UK government accepts.
There are two types of investors that the UK government welcomes. They are; Tier 1 Investors and Innovators. The UK government issues the Tier 1 and Innovator visas to anyone willing to invest and want to become a British citizen. Let us look at some of the differences between these two categories:
Tier 1 Investor Visa:
1. A minimum amount of 2 million pounds must be invested into shares or bonds of an existing British company.
2. Investors are allowed to work, study or just enjoy England by doing nothing as well.
3. There is no need to pass the language test or conform to education and professional skills.
4. Investors can also apply for permanent residence depending upon the invested amount.
5. Investors have full authority over their money; they can buy and sell new shares and can also recover all their investments when they become permanent residents.
Innovator Visa:
1. A minimum of 50 thousand pounds must be invested in a company which should be based in the UK.
2. Innovators cannot work in any other company than the one they established.
3. Must provide ample proof of English language proficiency, education, and experience.
4. Innovators can apply for ILR in 3 years if the business develops.
5. The invested money can't be withdrawn before getting a permanent residence. In doing so there is a chance of getting deported.
How much do we need to spend?
As already discussed above, you now know the two ways to acquire British citizenship through investment. Here we talk in little detail about both of them hoping to clear all your concerns regarding the visa and the citizenship process:
A) Tier 1 Investor Visa
To be eligible to apply for this visa and later apply for permanent residence, investors need to invest at least a total amount of £2,000,000 in any British company, and this process is completely irrelevant to the number of dependents you are going to take with you.
Here are the criteria to be fulfilled for Tier 1 Investors to apply for permanent residence in a few years:
1. To obtain permanent residence in 5 years you must invest 2 million pounds.
2. To become a permanent residence in 3 years a sum of 5 million pounds should be invested.
3. If you have a sum of 10 million pounds and invest in any company in the UK you will be able to obtain a permanent residence in just 2 years.
There also are some additional charges that you should pay during the process. Initial visa is of 3 years and 4 months and these are subjected to extension for 2 years if all the processes are done accurately.
After investing 10 million pounds you will become a British citizen in two years but to take the citizenship you must complete the 5 years as per the rules.
B) Innovator Visa
To obtain the Innovator Visa, you must invest a sum of 50 thousand pounds or above and start a company. Innovators must be the CEO of the company they are going to start and bear all the responsibility of the company until granted a permanent residence permit.
You can apply for an Innovator visa from outside the UK or from within the UK if you are changing from another allowed category. The initial visa is valid for three years and four months and can be extended an unlimited number of times.
A relevant body must evaluate and approve your business plan. If the promoting body loses its license and wants to withdraw its endorsement, you must reapply to a similar body on the government's list.
So, if you have money to invest or if you are someone with a business plan and have at least 50 thousand pounds to spend on your idea, you can become a Uk citizen and get citizenship through the business you wish to start or invest in.
RELATED POSTS