Traveling to the UK? 8 Road Essentials to Keep in Mind
---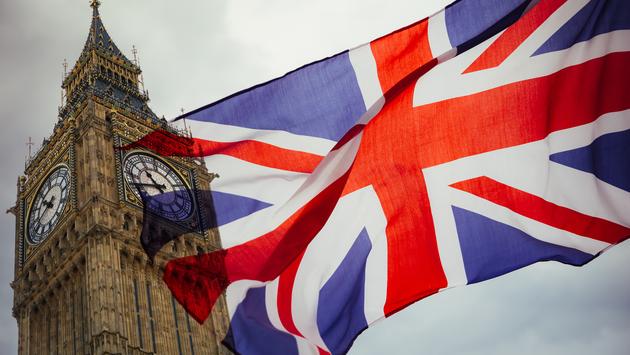 Road trips to the UK can be enjoyable, especially when accompanied by loved ones. Now that you've decided to take a road trip, you've probably begun thinking about what you'll need to pack and bring with you to make your journey as exciting and comfortable as possible. We've put together the essential road trip packing list to guide you through the various road trip essentials.
A road trip across the UK is the greatest way to experience the country. Many beautiful road journeys in the UK take you to national parks, Buckingham Palace, and remote backcountry locations. A precise road trip packing list and a strong plan may go a long way toward making your journey easy and enjoyable.
These 8 things are the most important on this list for any road trip. It's important to keep safe and prepared. Double-check that you've packed these goods before starting the road trip towards the UK.
1. Car Owner's Manual
Remember to include the vehicle handbook in your road trip checklist. A vehicle handbook is helpful to have with you at all times, whether you are driving your car or a rented automobile. This instructional guide includes information about the vehicle's maintenance regimen and safety and troubleshooting tips.
Are you unsure how to switch on the air conditioning? Do you need to know what your vehicle's recommended tire pressure is? One road trip basics that contain the answers is your automobile handbook.
2. Automobile and Travel Insurance
Make sure you and your car are both covered in case of an accident. Vehicle insurance protects you financially if your car gets stuck or involved in a car accident. Most rental firms charge an extra fee for insurance. If you are traveling to the UK, In that case, you may need to get travel insurance in addition to your auto insurance. Check to verify whether your auto insurance policy covers personal injury or if your travel insurance policy would cover damages caused by a motor vehicle collision.
3. Spare Tire
A flat tire may happen for a variety of reasons. Flat tires get caused by wear and tear, poor driving conditions, and even heat. If you're going on a road journey, make sure you have a spare tire in your car. A spare tire is standard on most vehicles. They are often seen beneath the automobile, mounted to the vehicle's rear, or in the truck. If you're renting a car, inquire as to where you'll be able to locate it.
4. Kit for a Roadside Emergency
If you get into problems on the road, a roadside emergency kit has everything you'll need. Jumper cables, tire pressure gauges, road flares, washer fluid, and oils are all examples of this road trip need. Road trip necessities like hand and foot warmers, a thermal reflective blanket, and an ice scraper are essential to have in your roadside emergency kit if you're going in cold weather.
5. Road Maps
Despite how much we depend on technology, we sometimes lose phone coverage when it fails. One of the most crucial long-distance driving need is a backup map, particularly if you're on a lonely road with no one to ask for directions. A paper map may assist you in orienting yourself in a new environment. It allows us to take the scenic way, which your all-knowing GPS may not have recommended.
6. First Aid Kit
A first aid kit for mild aches and pains is one of the first items you should carry for your family road trip. We suggest including the following items to keep you comfortable while traveling if you're creating your own.
- Tylenol for a pain reliever and fever reducer.
- Medicine to treat stomach discomfort, heartburn, and diarrhea.
- Anti-allergy medicine.
- Any antibiotic cream used to prevent infection and hasten the healing process.
- Bandages get used to protecting wounds and injuries.
7. Phone Charger
Remember to bring a phone charger to remain connected. Did you know that one of the easily forgotten things is a phone charger? Your phone serves as a connection to the outside world as well as a GPS, game, and music player. You don't want to forget it on your next road trip.
8. Playlist on Spotify
Some think the playlist is the essential aspect of the road trip! Don't forget to include it in your road trip to-do list. Make and download several Spotify playlists before you go to avoid having any problems with connections on the road. Why not download a few playlists with local music if you're traveling abroad? It will give you a sense of the culture of the area.
The Bottom Line
Make sure you must have everything you'll need for a stress-free journey before you hit the road. You'll be pleased you packed everything from comfy must-haves (like pillows and blankets) to safety just-in-cases (like first aid and emergency kits). Whether you're planning on a day or a two-week road trip to the UK, make sure you have these easy-to-pack essentials with you.
RELATED POSTS