7 Tips for Living your Best UK Life
---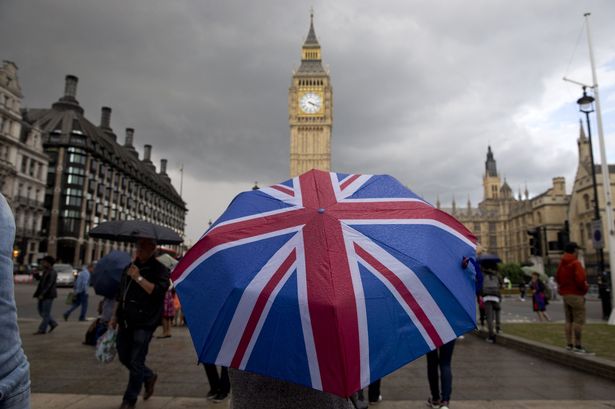 The United Kingdom is one of the most spectacular places in the world. This country is brimming with beauty, history, culture, and beautiful architecture. Every area of the land has hidden history and beauty; castles and century-old churches and structures are strewn around the country; all you have to do is explore and find ways of living the best life there.
The United Kingdom is one of the planet's most popular tourist destinations and one of the fantastic places in the world for living and working. Moving to a new country may be both thrilling and terrifying. Here are some helpful tips for settling in and making yourself at home in the United Kingdom. This is a county where people come from worldwide to live their best life, and if you're one of them, then this post is for you.
1. Eating in the United Kingdom
In the United Kingdom, delicious cuisine is simple to get. There are several inexpensive eateries and grocery shops for people on a budget. Even in tiny communities, you may sample cuisine from all over the globe. Food from Italy, India, China, Thailand, and Mexico is particularly popular. Fish and chips, full English breakfasts, roast dinners for Sunday, Cornish pasties, Yorkshire pudding, cream tea, pies, local cheese, haggis, and, of course, plenty of tea and cake are all traditional British foods. Supermarkets are good places to go for low-cost lunch and snack options to help with living expenses.
2. Keep in Contact
When it comes to missing things, don't forget to contact relatives and friends back home. Even if they aren't physically present, I'm sure they are thinking of you, and you are thinking of them, so let them know. It's pretty acceptable to feel homesick, and if you do, these are the individuals with whom you should make contact. Tell them about your adventures in the big city with the occasional phone call, picture, or message until they're sick of hearing about it – and then tell them again. Keep them near and, despite your hectic schedule, strive to keep in contact with them regularly.
3. Learn the Etiquette Conventions of British Culture
At least at first, don't be frightened of being the ugly foreigner. Of course, you'll make errors, but as long as you practice common politeness, brush up on some basic etiquette, and channel some manners, you'll be OK. Britishers are, however, different kinds of people that are more concerned about etiquettes than others, so you have to mind your manners.
4. Meet New People
You must know that you are not the only one alone in this new country. Get to know the folks you'll be living with and strike up a conversation with them. It can be difficult at first because there will be a significant difference in your lifestyle and the types of people you will meet. But it will be great for you to put out the effort and step outside of your comfort zone — the benefits are well worth it! Above all, you must make an effort to meet new people. You're looking forward to the neighbors knocking on your door. It's entirely up to you! If you work in the United Kingdom, the workplace will be a fantastic option. Any opportunities for coworkers to go out to lunch or have a few cocktails should be taken advantage of.
5. Ask Questions
It is not impolite to ask inquiries to a stranger or a friend if you are confused about something. Misunderstandings are common, mainly if English isn't your native tongue. Ask; British people will gladly assist and explain if you're unsure.
6. Make a Habit of Saying
Attend events you've been invited to, and if you're up for it, help plan them. It doesn't have to be all about drinking and partying; a relaxing stroll in the park, a movie night, or a delicious lunch are all excellent ways to pass the time. Look for happening events around you. It might not be easy to decide where to go, so don't stress and don't hurry.
7. Maintain your Interests
In your spare time, what do you generally do? Do you have a musical instrument or participate in sports? When you start living in the United Kingdom, don't forget about this. In your new place, look for sports groups, gyms, choirs, music schools, or whatever your passions are. This will not only help you achieve a decent work-life balance as soon as you begin your new career, but it will also allow you to meet new people and perhaps create your first friends.
The Bottom Line
Hopefully, you're feeling more self-assured, and you should be. This is a circumstance that many individuals have encountered, and you'll be back on your feet in no time. Try to realize that you're not alone and maintain contact with others. We hope you have a wonderful experience settling in the United Kingdom. Make the most of everything! There's more to explore and do here than you might think, so maintain an open mind and get right in to live your best life in the United Kingdom.
RELATED POSTS