110 UK Nationals Denied Entry to Austria Due to New Tightened Covid-19 Rules
---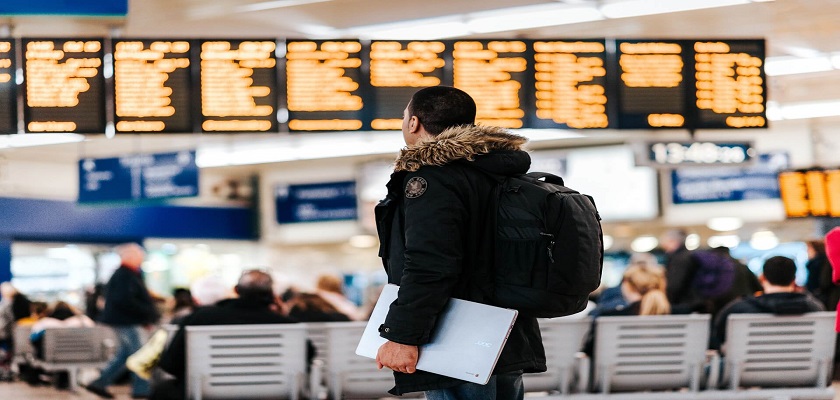 The new restrictions imposed on Saturday caused chaos at the airport as over 110 UK nationals were denied entry.
More than 110 British vacationers coming to Austria for winter skiing trips were denied entry at Innsbruck airport after being unable to meet stricter coronavirus requirements, according to reports.
Many people are likely to have been caught off guard by a new regulation that takes effect on Christmas Day. It requires all travelers to have a negative PCR test report that has been done within 48 hours, rather than the prior requirement of 72 hours. Also, the rule stated that all visitors to Austria were required to receive a third booster dose.
After being denied admission on Sunday, almost 110 passengers were returned home immediately. According to the municipal administration in Innsbruck, 40 people were permitted to remain in a hotel for that night, but among that many, only 12 were permitted to do a new PCR test and resume their vacation.
Except for the testing requirement, all United Kingdom travelers must also verify that they have been adequately immunized against the COVID-19 illness, according to Austria's current standards.
"Those who have negative PCR tests (valid 48 hours) and are completely vaccinated i.e. twice jabbed and also have had third booster injection can enter Austria. And children under that are of age 12 and younger are not required to pay.", stated Austria's official travel website.
Austria was one of an increasing number of European nations to impose additional Covid limitations to contain Omicron's spread.
It went back to its fourth countrywide lockdown since the outbreak began in November, with social mingling prohibited and non-essential shops closed for ten days.
In addition to revised travel rules, the new Christmas Day measures mandate restaurants shut at 10 pm and that social gatherings be limited to a certain number of people.
Austria, a renowned skiing destination, is not the only country that has imposed stricter entrance restrictions on British visitors due to concerns about the New Omicron variant.
Last month, Switzerland officially banned British tourists by requiring even those who are fully vaccinated to stay in quarantine for ten days.
Following that, France placed an absolute ban on Britons visiting the nation save for important reasons, which went into force earlier this month.
MPs were outraged by the action, accusing Emmanuel Macron of interfering with political reasons, the reason being the election in April.
Omicron Covid accounted for a more significant proportion of Covid cases in France than in the United Kingdom.
Following suit, Germany banned all British immigrants, except for returning German nationals and their families, who were compelled to live in Covid quarantine.
Despite warnings from the European Center for Disease Control that Omicron will overtake Covid as the prevalent form on the continent within weeks, whether or not the movement is restricted, the travel prohibitions were imposed.
Travel restrictions may be employed to limit the spread of the variant in the first few weeks after it was detected, but their effectiveness would quickly diminish once community distribution began, according to the agency.
AstraZeneca, Covishield, BioNTech/Pfizer, Moderna, Sinovac, Johnson & Johnson, and Sinopharm are the vaccines that are approved for use in Austria. The travelers need to have had at least two doses of the vaccination, with the most recent dosage taken within the past 270 days.
Moreover, people with only a single dose of the COVID-19 vaccination and documentation of being sickened by the virus before and recovered are permitted into the country.
According to Tiroler Tageszeitung, Brexit is partially to blame for what transpired. If the travelers had arrived from other EU nations impacted, they might have been quarantined and subsequently released after testing negative.
According to the report, this was not available to non-EU citizens.
"Those who were sent away on Sunday were the individual travelers who were misinformed about the whole entry requirements and rules implemented," said Johannes Anzengruber, the vice mayor of Innsbruck
He also pointed his blame to the Vienna government, which changed the rules on December 23 but did not announce it on its website.
"The previous regulations could even be read there on Monday," Mr. Anzengruber told the newspaper.
According to Express, hundreds of ski visitors went from Omicron hotspots zones like the UK to Salzburg and Tyrol in the past weeks that caused outrage.
Austria implemented limitations on December 27, including a 10 pm closing time, to curb the spread of Omicron and prevent it from being imported from Europe's hardest-hit nations.
The new measures against travelers from the United Kingdom and three other nations were announced on the same day, on December 22. Still, no timetable for their implementation appears to have been specified.
RELATED POSTS