7 Tips to Grow your Business in UK
---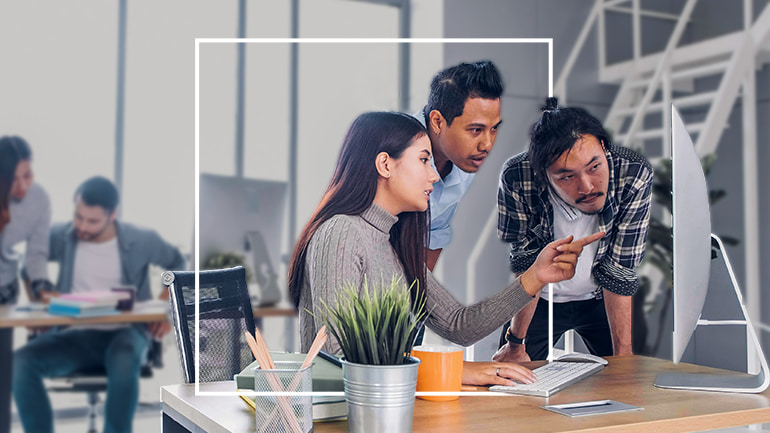 It's easy to get intimidated by the prospect of starting a new business. You may, however, set up your new firm effectively with persistent work, excellent management, innovative thinking, and hiring dedicated staff. When you're just starting, it's also critical to provide a solid foundation for your business to keep organized and focused on development.
According to research, despite the global pandemic, the number of businesses in the UK has increased significantly, from 3.5 million in 2000 to 5.6 million in 2021 - an increase of 2.1 million, or 61%, during the same time.
One of the biggest challenges that business owners face is finding new ways to grow their businesses. In order to keep growing, you need to make sure that you are making good use of all of the resources that you have available.
There are so many things that you have to consider when starting your own business, and it can be overwhelming. You have to remember that starting a business is not easy. However, there are tried-and-true strategies for achieving growth milestones to help a business succeed. To help your firm prepare for growth, follow these top tips.
1. Obtain more Finance
Whether via higher sales or better profitability, growing your company almost always necessitates additional investment. This may be accomplished by:
- Putting your prior gains back into your company.
- Obtaining a loan.
- Outside investors are being sold shares.
- Searching for other sources of funding, such as government-backed projects.
Professional advisors, such as accountants, can assist you in determining if taking out loans or investing makes financial sense. Before making a new investment in your company, you should get legal guidance.
2. Create Sources of Passive Income
Creating sources of passive income is a great way to help grow your business, and also help you stay afloat financially. Passive income is like a secret weapon in the entrepreneur's arsenal. It's an ideal way to generate consistent revenue without having to worry about the ups and downs of running your own business.
It is possible to earn money while you sleep, or when you don't want to work. You can also earn money from sources that you have no control over. If you are truly passionate about something, you can create your own sources of passive income.
3. Make Sure you Hire The Correct Personnel
Having the right team is essential. It would be great if you had a solid team to assist you in reaching your objectives before you can even think about your company's development trajectory. Hiring the most incredible people you can find is a proven method to achieve rapid development. Your firm will be better poised for continuous growth if you hire dynamic people devoted to its success. Delegating chores to concentrate on critical work will also free up time and energy, enabling you to do your best and foster a collaborative work environment.
4. Know your Customers
It's critical to understand who your consumers are and what they need. When creating your business strategy, you went through choosing a target market. However, you now have an active consumer base with whom you must interact to grow your company.
It would be best to ask for honest feedback, whether it's via a quarterly survey, user evaluations, or direct customer service conversations. Take notice of common consumer complaints and utilize them to introduce new services, make internal tweaks, or make any number of other improvements.
5. Prioritize your Customer Service
When you're trying to expand your company, it's easy to forget about providing excellent customer service to your present clients. Customer turnover is unavoidable in every organization, but you don't want it to result from your expansion efforts. And you don't want to make things worse by giving them a negative experience. At the same time, concentrating on great customer service may be a direct path to expansion. If you treat your present clients well, they'll be more inclined to write fantastic reviews, suggest you to their friends and family, and, of course, purchase from you again.
6. Create New Goods and Services
Suppose you intend to produce new goods or services. In that case, you should test them with your customers with the same care and attention that a new firm would with its initial launch. You can find out about any issues and address them before you lose too much time, effort, and money by ensuring there is an actual demand for what you're trying to offer.
Find out about the demands of current and future consumers by talking to them. Develop a prototype as rapidly and inexpensively as feasible if you can. Determine the minor investment that will allow you to determine whether you satisfy a genuine demand.
7. Invest in Other Companies
Acquiring other firms might be a simple strategy to expand your own company. You might leverage rivals or firms in other sectors as platforms to grow quickly if you can identify them. Look inside your industry and outside of it to see any prospective opportunities.
The Bottom Line
All of the mentioned strategies for growing a successful company are crucial, but consistency is the most important. Owning and operating a company is both difficult and rewarding. Focus, discipline, and tenacity get required for success. However, company success and development do not happen overnight; they demand a long-term commitment and the ability to stay constant in difficult situations. As a result, it's essential to follow these tips.
RELATED POSTS